Spotlight

"With this level of accuracy, we have been able to reduce cost to collect through eliminating false underpayments/credits in work queues…"
Introduction
Is your healthcare organization struggling with inaccurate expected reimbursement? Don't worry; you're not alone. Half of the hospitals in the US report negative margins, and CFOs and Business Office Leaders often find errors and inconsistencies in their electronic medical record systems and payer contracts. But there's good news. Acclara and RemedyIQ have partnered to revolutionize the healthcare revenue cycle and provide healthcare systems with the expertise and support needed to manage their expected reimbursement accurately and effectively. By prioritizing expected reimbursement, healthcare organizations can reduce vendor spend, increase productivity, and drive financial success. Say goodbye to missed revenue and hello to improved workflow and consistent process improvement.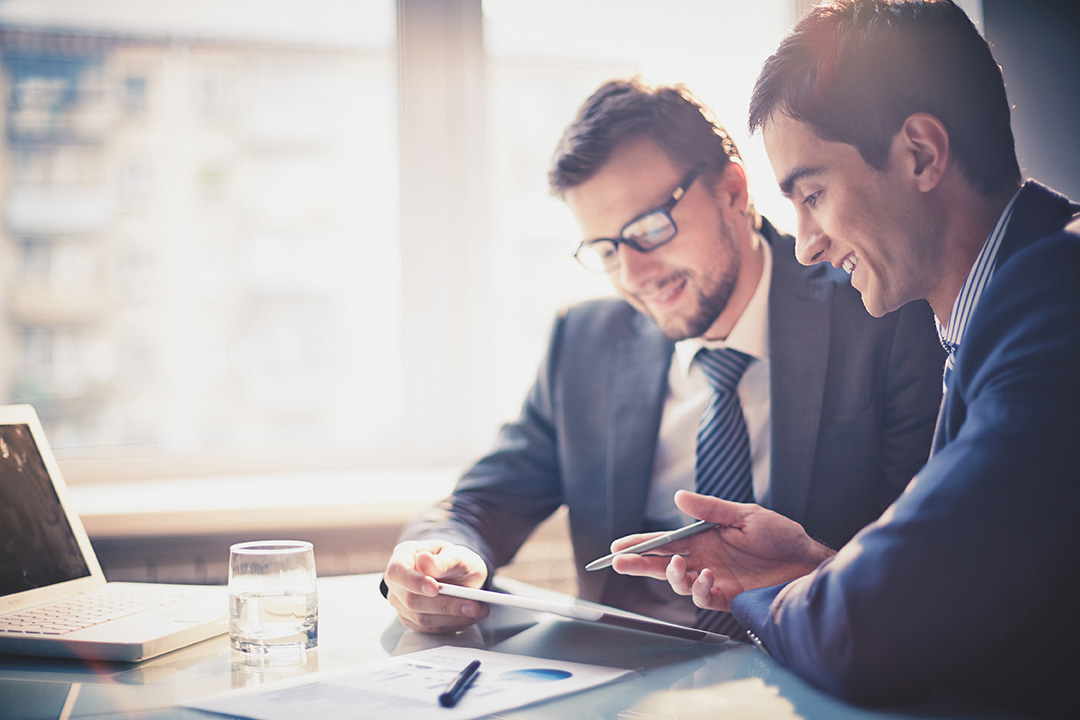 Overview
Expected reimbursement accuracy is a challenging core competency for healthcare organizations, yet it needs to be noticed and appreciated. Chief Financial Officers and Business Office Leaders often find contracts aren't accurate in their electronic medical record (EMR) systems, errors are unidentified and unresolved, and their payers' contract terms have changed – leaving them less than confident in their expected reimbursement calculations. Addressing this challenging core competency includes constant refreshment and, more importantly, proactive checks and balances to capture improvements and contract changes to maximize reimbursement.
Accurate expected reimbursement is complicated to establish and even more challenging to maintain. Half of the hospitals in the United States report negative margins[1], so teams closely monitor missed and potential revenue using workflows frequently driven by expected reimbursement. While often overlooked and underappreciated, it's the foundation of a strong revenue cycle.
Healthcare organizations have complex agreements with payors and face ongoing changes to contracts, amendments, fee schedules, payer policies, and new plans – creating a compounded issue that requires expertise and consistent attention. However, many healthcare teams need more resources to manage their expected reimbursement accurately and effectively. Matthew Thomas, Vice President of Revenue Cycle Consulting at Acclara and RemedyIQ Founding Partner, shared recently, "I've yet to have a conversation where a business office leader or team member said they trust their expected reimbursement blindly and said 'it's rock solid.' They know there are issues and opportunities for improvement, but don't always have a remedy or sustainable solution".
"Prior to the implementation of our Expected Reimbursement partnership, Epic did not have our contracts loaded and the team accepted whatever the insurance paid resulting in significant underpayments. A team manually reviewed the paid claims against the contracts and attempted to determine whether or not the payment was accurate. With the load of the contracts into Epic resulting in the correct calculated expected reimbursement, both our AR team and Finance team could now accurately predict whether or not we were being paid according to the terms of our contractual agreements and the AR correctly reflected expected payment. This team also routinely reviews the contract loads for changes in the agreements as well as potential false positives keeping our accuracy rate at 95%. With this level of accuracy, we have been able to reduce cost to collect through eliminating false underpayments/credits in work queues. Revenue Cycle was able to create a viable underpayment team and is now able to ensure our collections are maximized based on the accuracy of the expected reimbursement. "
– Current Client, GVP Revenue Cycle – Payor Yield, Large Healthcare System
In Partnership with RemedyIQ
Acclara, in partnership with RemedyIQ, provides healthcare systems with a team of experts specializing in revenue cycle and underpayments who also hold certifications in EMR contract programming. They analyze payor contracts, EMR logic, and payor performance data to provide health systems with recommendations for change to ensure expected reimbursement is captured accurately. With the ability to provide both retrospective and proactive solutions, Acclara & RemedyIQ are changing how healthcare systems look at expected reimbursement and building trust.
Acclara brings four pillars of excellence to build trust in expected reimbursement to its clients:

Process & Workflow Improvement:
Everyone aims to maximize FTEs with the fewest account touches and the most rigorous results. Accurate expected reimbursement eliminates unproductive touches such as pursuing payment for incorrect rates, resolving false balances, and working accounts that will not deliver additional revenue while increasing cash acceleration and decreasing work queue volumes. Retrospective reviews of expected reimbursement can illuminate systemic issues and identify process changes to improve a system's financial health.
Reducing Vendor Spend
Revenue Cycle teams can decrease vendor spend by prioritizing expected reimbursement. Through empowering internal teams with accurate and timely payment expectations for payor pursuit, downstream parties such as zero-balance vendors will have less opportunity to collect underpayments that slip through the cracks due to incorrect calculations. Furthermore, providers will limit outsourcing unfruitful accounts to small-balance vendors by eliminating false variances.

Testing & Education
Identifying errors before a new build or EMR logic change by applying a rigorous testing process with checks and balances. The gain in productivity and reduced re-work by revenue cycle teams are far-reaching and well worth the planning and execution in the long run.

Collaboration & Partnership
Maintaining accurate expected reimbursement can ensure maximum reimbursement and timely payments – impacting several key performance indicators for revenue cycle excellence. Standardized reporting, with actual versus expected results, should be established and reviewed regularly. Acclara & RemedyIQ partner with leadership across Revenue Cycle, Finance, Contracting, and IT to share contract management system logic errors and limitations. They provide feedback on upstream revenue cycle processes impacting expected reimbursement – registration, chargemaster – and communicate trends to departments relying on these values – Finance and Regulatory.
Prioritizing Expected Reimbursement Accuracy
In 2023, Acclara & RemedyIQ have ensured their client's payor contracts are within 95% payment accuracy. These experts successfully tracked and maintained over 3,000 payer contacts in the last year, empowering clients – instead of their client's vendors. Healthcare organizations can save millions annually by establishing and maintaining accurate expected reimbursement. With this essential information verified and appropriately managed, the effects are exponential, creating an improved workflow, better-informed subject matter experts within Finance, Contracting, and Revenue Cycle, and consistent feedback and process improvement.
As healthcare systems face increasing financial pressure, accurate expected reimbursement is more crucial than ever. By partnering with Acclara, powered by RemedyIQ, healthcare executives can ensure they have the expertise and support needed to manage their expected reimbursement accurately and effectively. This partnership will drive an efficient revenue cycle by encouraging productive touches, reducing vendor spend, fostering process improvement, and utilizing expected reimbursement as a unifying Revenue Cycle, Finance, and Contracting metric. It is time for healthcare systems to act and prioritize expected reimbursement accuracy to drive financial success.
[1] https://www.kaufmanhall.com/insights/research-report/national-hospital-flash-report-january-2023
(Whitepaper Reissued 3.06.23)
SHARE OUR INSIGHT
Meet the Expert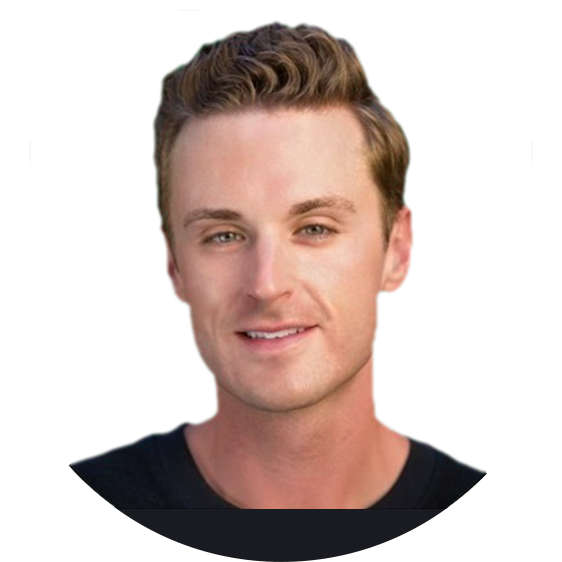 Matthew Thomas
Consulting & Technology Innovation RemedyIQ
Matthew Thomas is a revenue cycle and healthcare consulting professional and founding partner of RemedyIQ with over nine years of progressive leadership experience in the healthcare industry – consulting for providers in the areas of revenue integrity, reimbursement compliance, technology, and revenue cycle process improvement. Passionate about healthcare accessibility, he believes healthy communities begin with financially stable healthcare providers and he aims to empower providers to do what they do best – help, care, & heal – through trusted partnerships, customized recommendations, and results that drive immediate value.