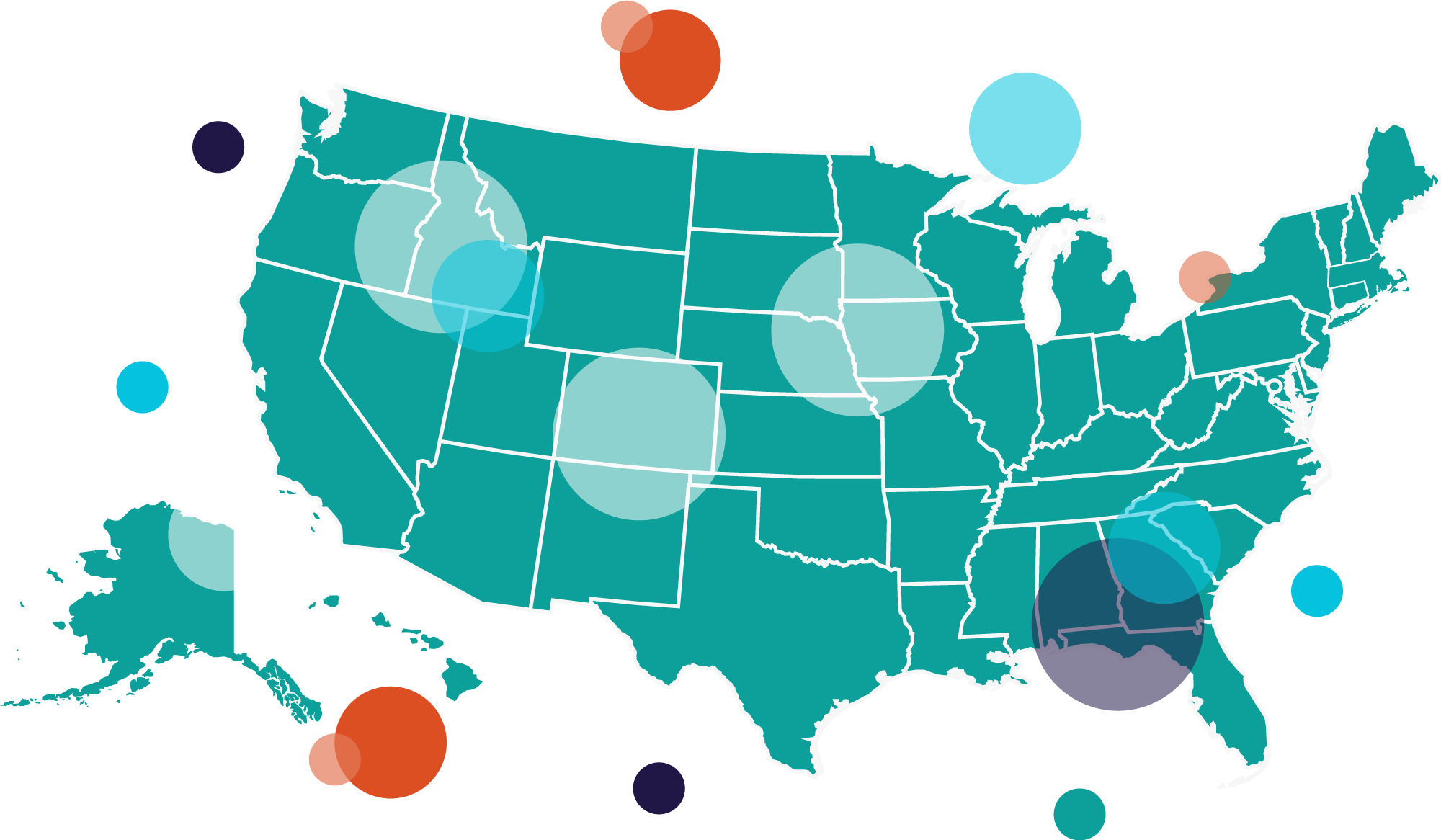 With team members in all 50 states, we're a unique group made of strategists, technologists, and service providers—all united in our focus to serve our partners in delivering the best care to their patients, helping build even healthier communities for us all to live and work in. Together, we aim to be an indispensable partner, strengthening the financial well-being of healthcare organizations through impeccable service, innovative technology, and superior performance powered by exceptional people.
We bring our one-of-a-kind selves to work each day, and we welcome (and want) you to do the same. Coffee connoisseurs, moms and dads, runners, animal lovers, adventurists—the list goes on—we all came to make a difference, and we stay because we've found a place where we don't have to do it alone.
Our team's work is fueled by our CORE values of Commitment, Outcomes, Respect, and Empowerment. They're the "how" behind what we do, guiding our actions as we aim to change the way technology and services come together.
Commitment
Step in and step up to solve problems with grit, innovation, and determination. Take ownership and act with integrity in every interaction.
Outcome
Make a difference every day—bringing your best and delivering exceptional results and outcomes. Create solutions, together, that benefit our clients, our business, and our people.
Respect
Honor the dignity, worth, and well-being of every person without exception. Communicate with honesty, clarity, and kindness. Deliver clear feedback with intention and receive feedback with curiosity while assuming positive intent.
Empowerment
Try new things, learn from failure, and forge ahead. Embrace change, ask questions, and seek to understand. Contribute to your team's success and tackle challenges with an open mind.