Her Success Story Podcast with Lauralea Tanner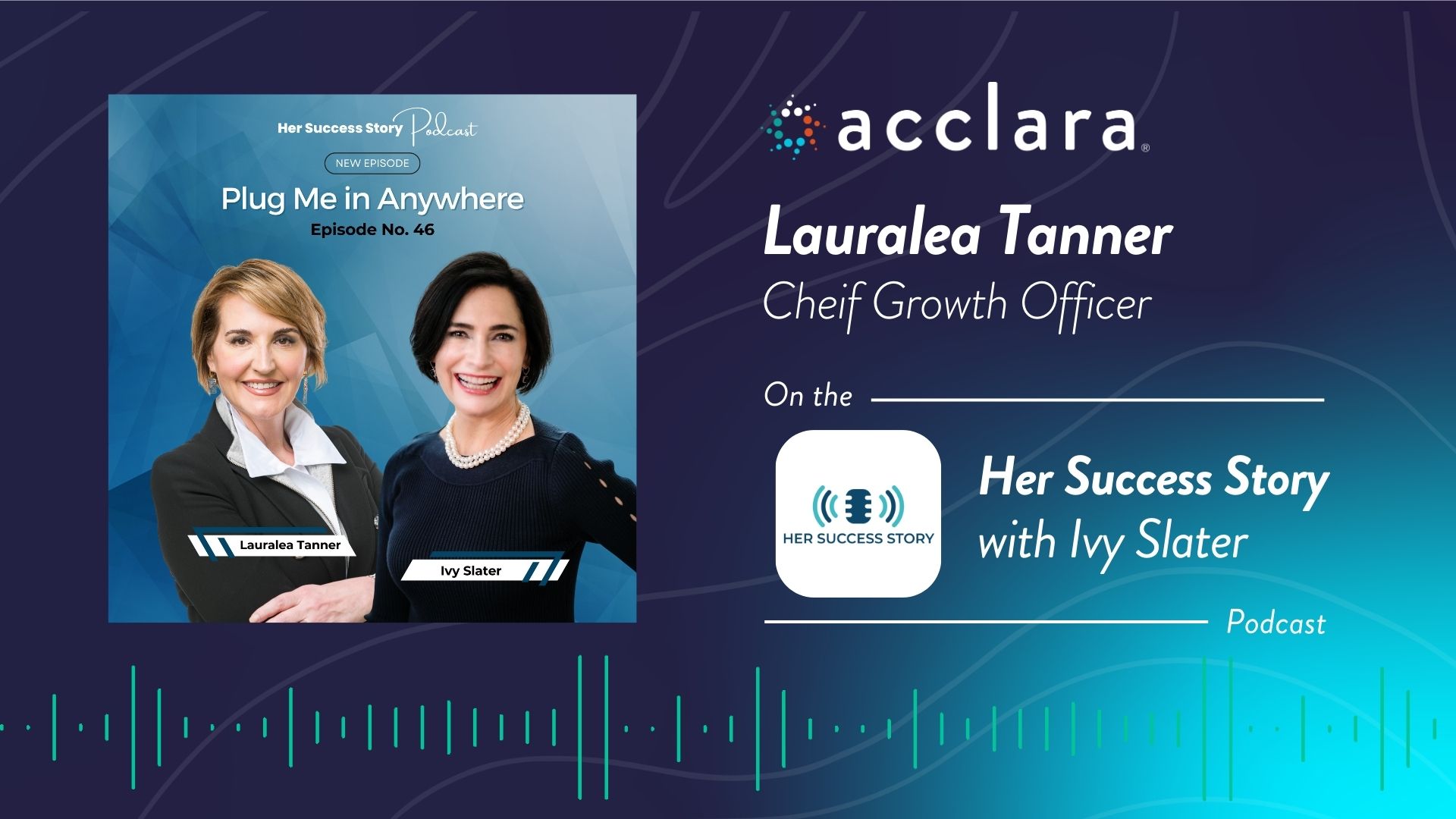 Overview from "Her Success Story"
This week Ivy Slater, host of Her Success Story, chats with her guest, Lauralea Tanner. The two talk about the business of work, life, and family; how she has made herself a scalable and versatile asset, and how we can all embrace our value for the next generation. "She tells us, Take risks. Be confident. Ask for what you want."
In this episode, we discuss:
The interesting path that led her into the healthcare space, and how she moved into the business side of it
What a healthcare revenue cyclist does
How she scaled her career by NOT staying in her lane
Why taking chances in her path has made her a versatile asset that can be plugged in anywhere
How we are embracing our value for the next generation
What advice her grandmother has for us, and the strength that Lauralea has gained from it
Lauralea's inspired message, and how it will change your life to lay it all out
Lauralea Tanner is a highly experienced healthcare revenue cycle professional with over 25 years of knowledge and expertise spanning the complete revenue cycle. She has worked in leadership roles, including Operations Management, Sales, Marketing, and Client Relationship Management, selling and supporting services and technology solutions in organizations ranging from start-ups to large, national revenue cycle outsourcing companies.
Currently, Lauralea serves as Chief Growth Officer at Acclara. She leads Sales and Growth across the organization and is responsible for promoting and selling revenue cycle solutions to healthcare partners. She is passionate about creating better patient experiences and driving financial outcomes for providers.
Lauralea's leadership style creates top-end results and builds a culture of success, inspiring teams to execute at their optimal potential while increasing revenue and reducing costs. Her expertise in the RCM space has been recognized, and in 2018, she was named to Becker's Female Vendor RCM Leaders to Know for her unique skills and knowledge.
SHARE OUR INSIGHT