Spotlight

"Hospital billing can be complicated by several factors, such as inconsistent policies and procedures and challenges with the coordination of benefits process."
As healthcare continues evolving, healthcare providers face increasingly complex billing and claims issues. One area that poses particular challenges is newborn claims and hospital billing. Here, we'll explore some common problems related to newborn claims and hospital billing and provide tips on navigating them effectively.
Challenges with Newborn Claims
Newborn claims can be particularly challenging due to several factors. One of the most significant issues is the high rate of hospital births, which can lead to errors and duplicates in the billing process. Healthcare providers must ensure that the information input by the registrar is accurate and that the submitted claims are not duplicates. Naming each newborn individually rather than using generic terms like "Baby A" or "Baby B" can help reduce the likelihood of duplicate claims. However, when the baby is not yet ready to be named, it is critical to ensure there is a process to go back and update the baby's name before the claim is sent to the payor.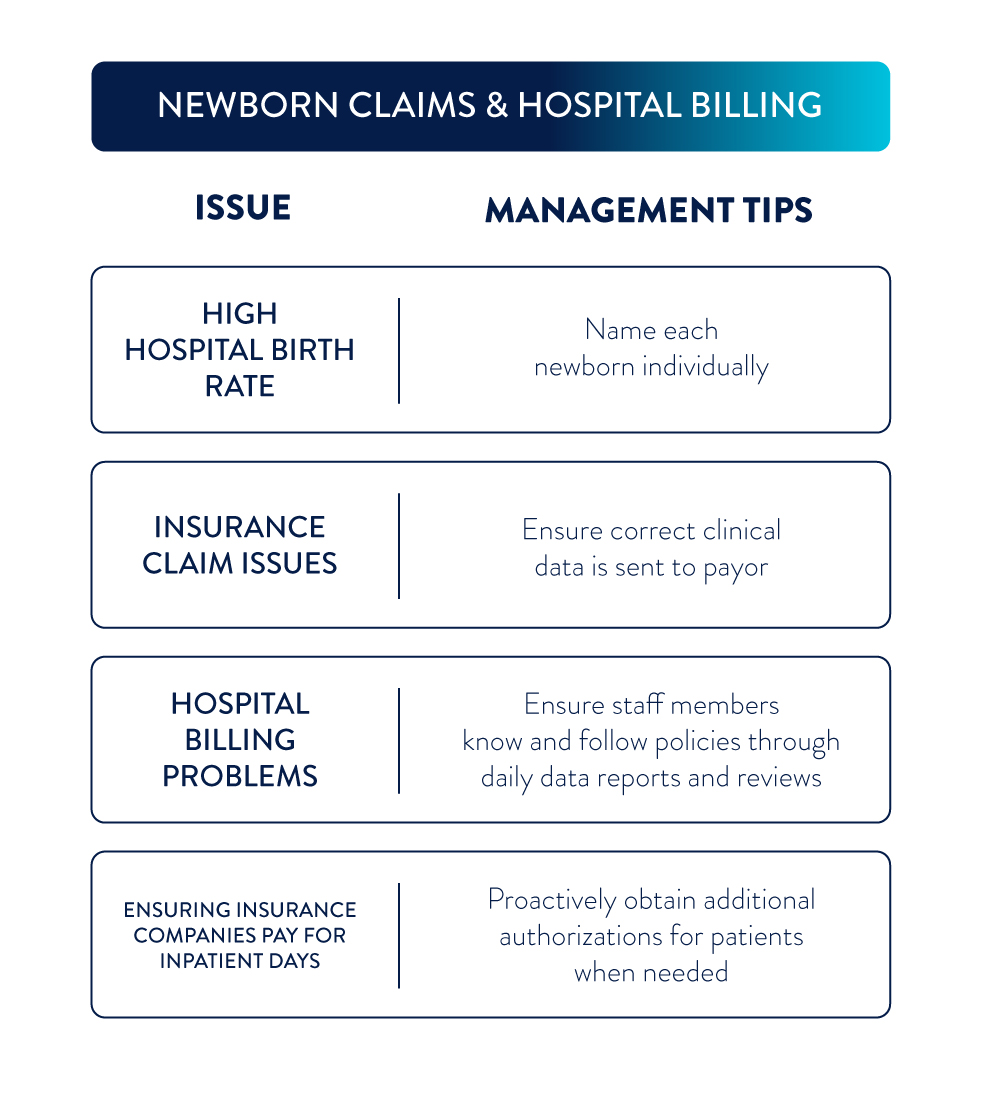 Insurance Coverage for Newborns
Another common issue with newborn claims is related to insurance coverage. In some cases, insurance companies require newborns to be added to their mother's claim rather than having a separate claim created. Healthcare providers must ensure that all information is accurate and that the correct clinical data is sent to the payer.
Hospital billing can be complicated by several factors, such as inconsistent policies and procedures and challenges with the coordination of benefits process. Healthcare providers must ensure staff members know and follow policies and procedures, particularly on weekends when staffing is limited. Providers must also ensure that clinical data is sent daily and that reviews are conducted promptly.
Documentation and Authorization
To ensure that insurance companies will pay for inpatient days, healthcare providers must ensure that all documentation is up-to-date and that all orders are followed correctly. Providers must also proactively obtain additional authorizations for patients who require additional services beyond what was initially authorized.
Newborn claims and hospital billing can be complex and challenging for healthcare providers. To navigate these issues effectively, providers must ensure that all information is accurate, policies and procedures are followed consistently, and clinical data is sent daily to the payer. By implementing these tips, healthcare providers can reduce errors, improve efficiency, and ensure insurance companies pay for their services.
SHARE OUR INSIGHT
Meet the Experts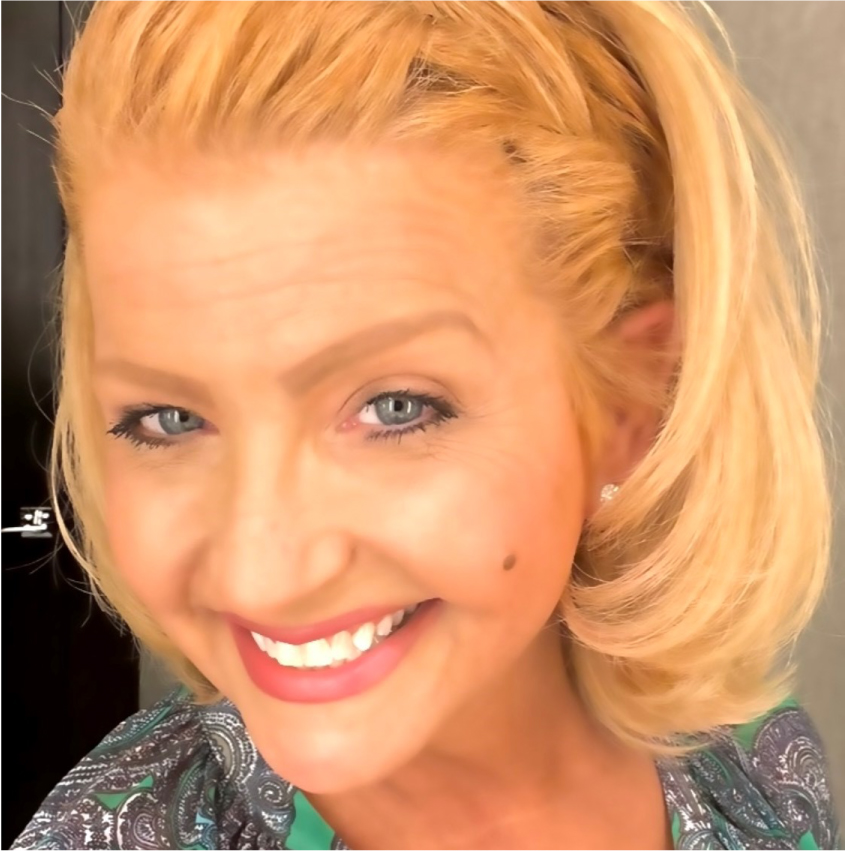 Jennifer Caffey
Director, Client Experience Solutions
Jennifer Caffey is an accomplished healthcare professional, known for her expertise in medical coding, billing, Epic systems, accounts receivable, and revenue integrity auditing. Jennifer's journey began at Holy Family College, where she earned a degree in Science in Nursing. Jennifer has made substantial contributions to the organizations she's been associated with throughout her career, leaving a lasting mark.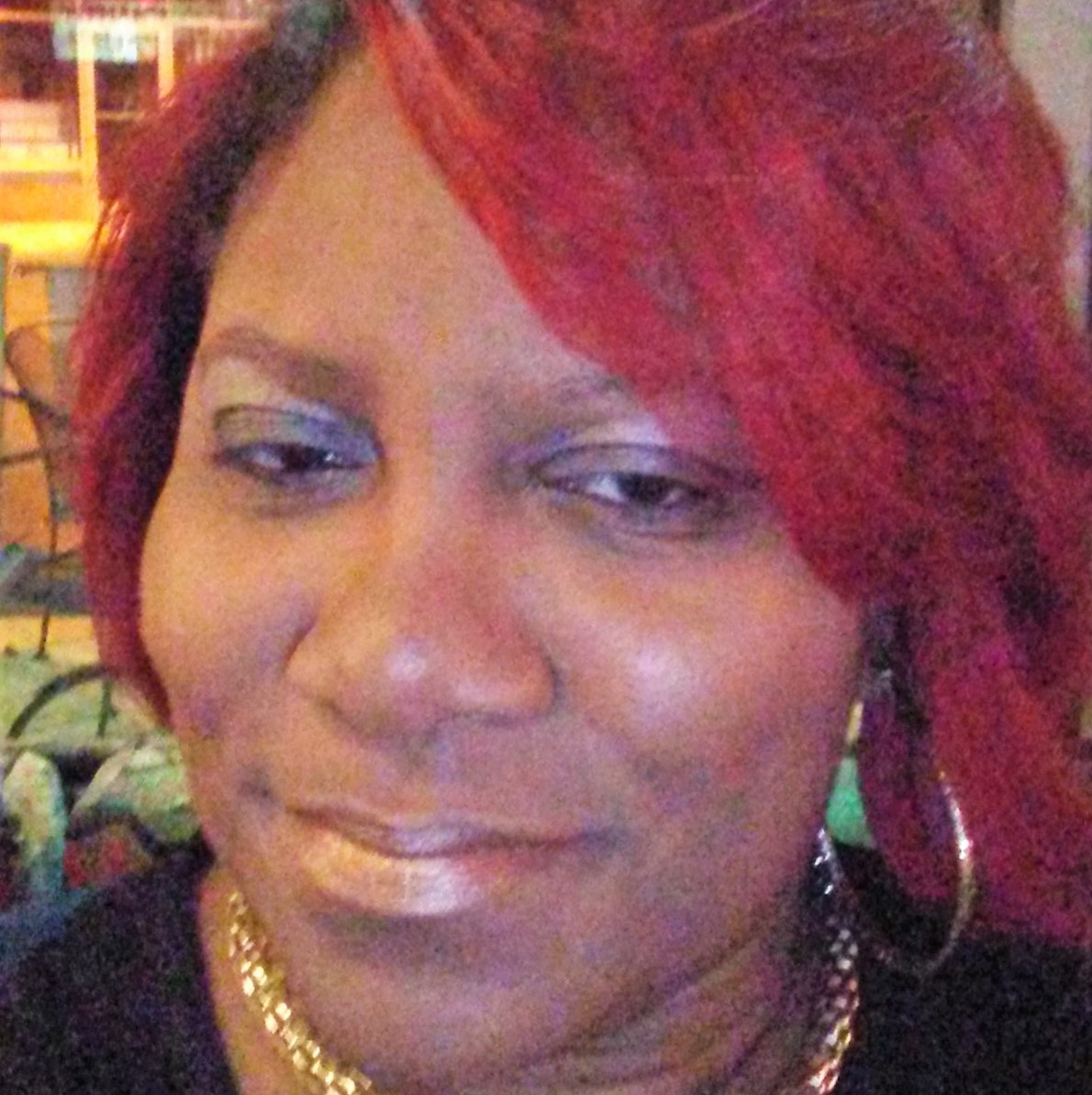 Melva Daughtry
Manager, Revenue Cycle
With over 20 years of medical A/R revenue experience, Melva Daughtry is focused on consistent growth—improving collections, resolving unnecessary denials, and supplying the best possible service to our clients.